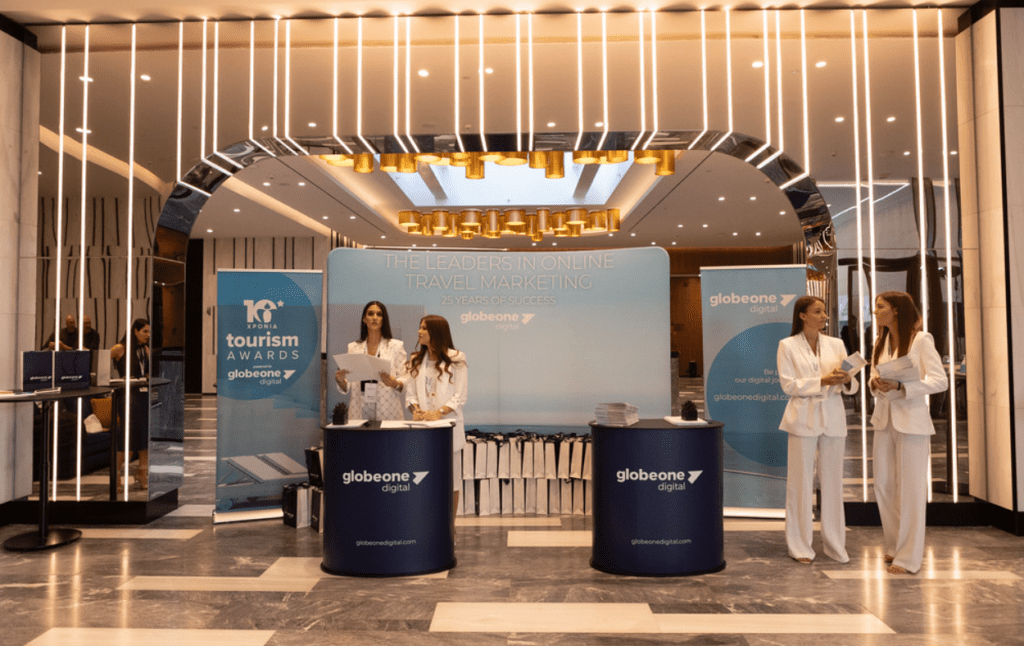 On a glamorous ceremony and an attendance that exceeded 500 people, some of the most important initiatives in Greek tourism were celebrated on Thursday 27/4/2023 at the Grand Hyatt hotel in Athens. In their tenth edition, the industry's first and largest awards organized by BOUSSIAS group, continue to consistently reward pioneers and innovators.
The company RHODES MARINAS SA, in the first year on the specific awards, participated in three categories of nominations, managing to be awarded in two of them.
Gold award in the 'Sustainability' category for its contribution to the local economy, supporting the local community and boosting employment. Focusing on the company's special contribution to the Yachting industry as well as the overall impact of its presence and operation in its 8 years of operation, the organisation RHODES MARINAS SA managed to arouse interest and obtain the highest score of the jury.
Silver award in the 'Sustainability' category with initiatives to protect the environment, raise public awareness and monitor environmental indicators. The initiative to participate in the innovative action of the utility company 'For Nature', adopting 120,000 m2 of burnt forest in the inner continental area of Rhodes island, as well as the process of submitting our application for the awarding of the Blue Flag to Marinas for 2023, were the two actions we focused our candidacy on.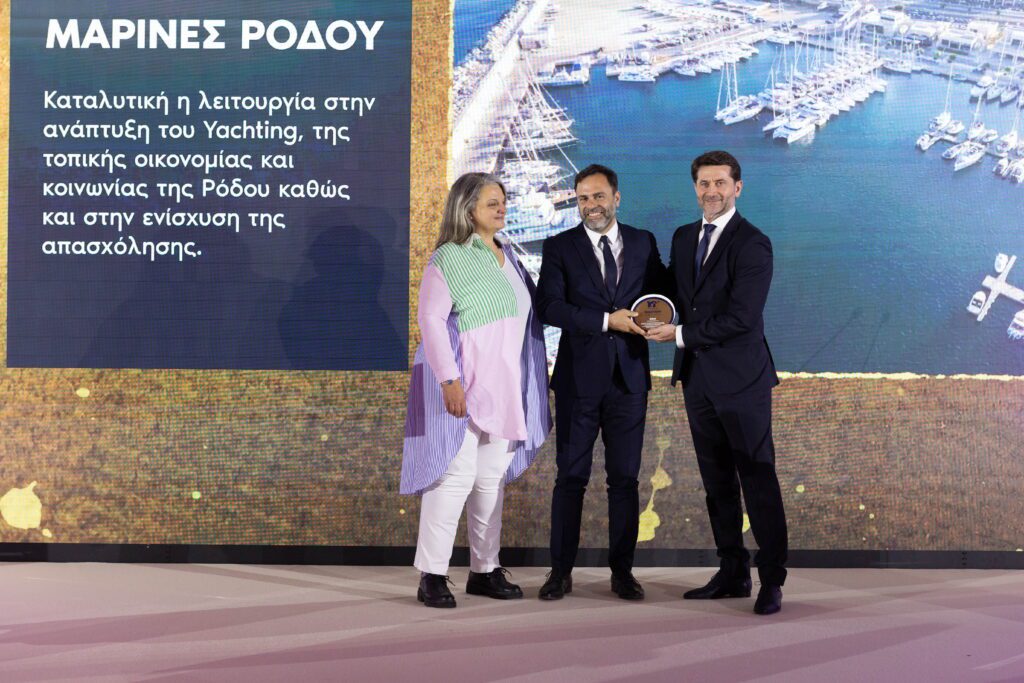 The guests of the glamorous award ceremony had the opportunity to enjoy a dinner accompanied by four native varieties of the Greek vineyard selected by the heteroclito team. The presenter of the evening was the journalist Eliana Chrysikopoulou.
The company MARINES RODOU SA was represented at the ceremony by the Chairman of the Board and CEO Mr. Thomas Triantafillou as well as the General Manager Mr. Christoforos Charisis.
The Tourism Awards are organized by Boussias Events with major sponsor Globe One Digital, supporters Athens International Airport, Noisis, Nescafé and wine sponsor heteroclito.